Invite feedback by sharing your Pay Compliment Id
Sharing is easy, here are some great ideas to get you started.
Desk Tents
A favourite way to display a Pay Compliment ID is with a desk tent. Display your Pay Compliment ID neatly on your desk in order to allow customers and co-workers to easily find you and provide you with feedback.
To make a desk tent, use this template and customise it with your ID, print it on some cardboard, cut and fold along the lines and then display!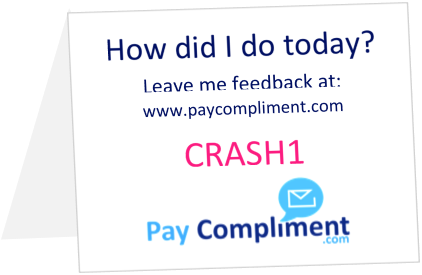 Email Signature
The most effective way to circulate your Pay Compliment ID to your managers, other members of your organisation, clients/customers, and others that you don't come into face to face contact with is to add your ID to your email signature.
During a Presentation
The best thing about Pay Compliment is that you can get feedback whenever and from whoever you want. After you've made a presentation, you will no doubt want feedback that allows you to improve on both the ideas and skill as well as providing recognition of a job well done. Including your Pay Compliment ID at the end of a presentation will allow you to gain feedback from those you present to, that feedback will be kept in your feedback stream, so that you can look back on it before your next presentation. You might even create a "Presentation Feedback" template to support this.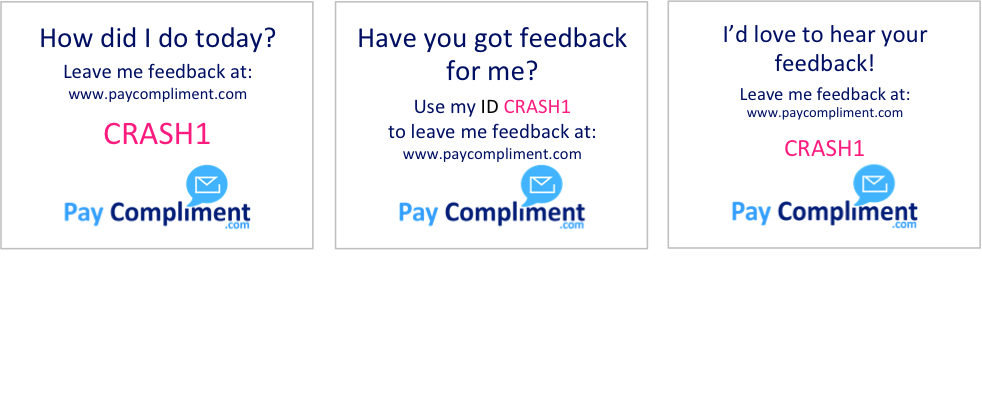 Compliment Cards
Sharing your ID with a compliment card is best when you don't come into contact with a customer at all (e.g. maid service, goodie bags) or you've already invested in business cards and want something linked to your Pay Compliment ID that you can hand out during presentations, events or other networking occasions. Here are some examples to inspire you!
Over the Phone
If your contact with those who you wish to get feedback from is over the phone simply mention that you'd like some feedback on your call and quote your Pay Compliment ID. Alternatively, a more advanced way to get your ID out there would be to have a recorded message before hanging up.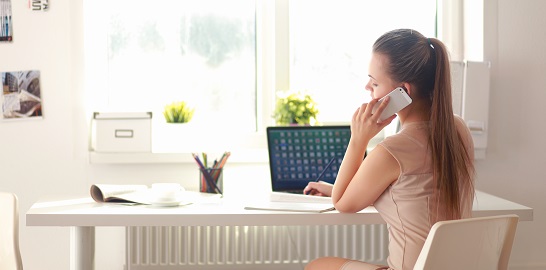 Social Media
Due to the Business focus of Pay Compliment another great place to share your Pay Compliment ID is through LinkedIn as a website on your profile, or a 'business' circle on Google+ .This will attract the right kind of feedback from the people you want to hear it from. For LinkedIn, display your ID with your other contact information as a website – this will link your connections directly to your feedback page. Alternatively, if you're looking for feedback at a particular time (e.g. after an event or presentation) share your ID in an update status or with a link.
Add to your Website
You can add links to individual Pay Compliment feedback pages on your website, or where you have a business subscription, link to the search results page to display all workgroups and members of your team.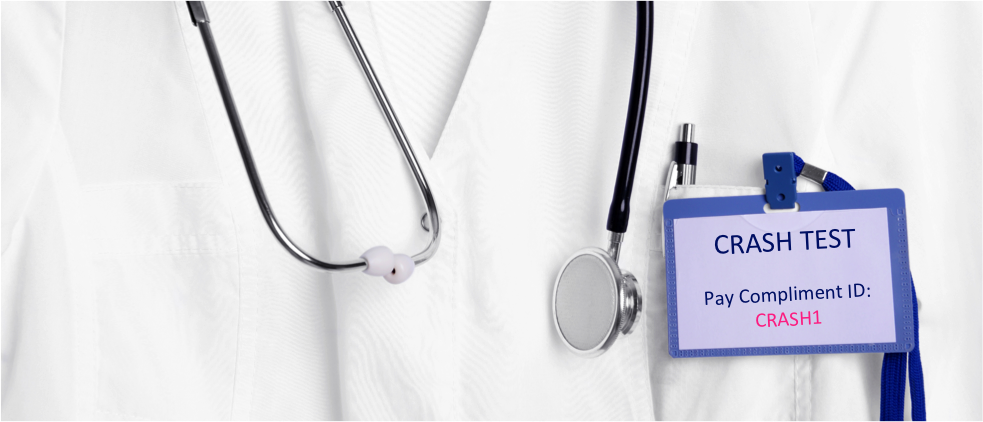 Badges
Similar to using your Pay Compliment ID in an email signature, there's great value in adding your ID to all your existing contact information. A name badge is the perfect place for your ID if you're working out in the field or if your only contact with customers or clients is face to face.